Natashia
Pennsylvania 22
12/16/12: Is this girl happy?
​

12/6/12: Natasha, real name Natashia….. had a normal spay, no lumps and went home w/her new mom and grandma last night. Don't have an update yet. (Lymes+)
12/3/12: PA22 is microchipped so came w/this name but doesn't respond to it. She is very skittish as are most of the females in this bunch and is one of the larger females. It was very challenging to get her clean, she hated everything about grooming except for the initial brushing. She will be going to her new home immediately after her spay Wednesday with a previous adopter who adopted from us 2 days before Thanksgiving this year to a bleeding liver cancer.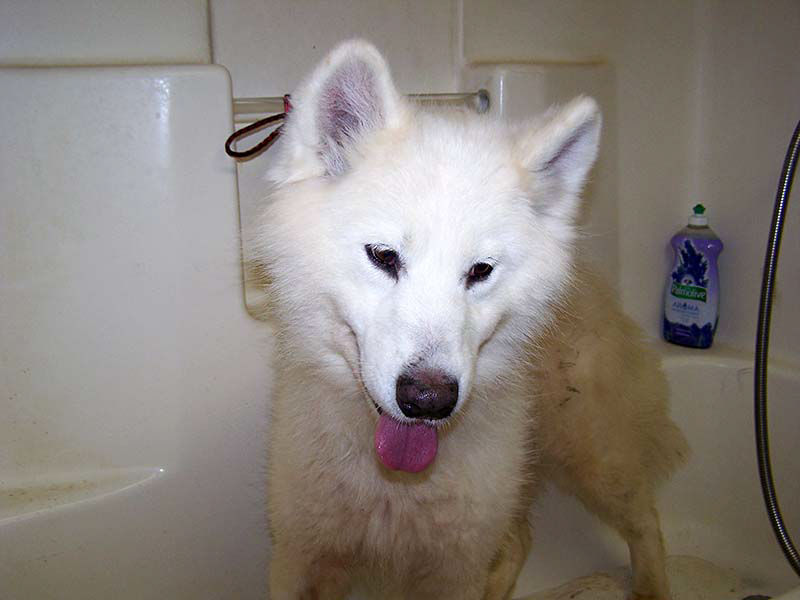 ​
Earlier Pictures